Empowerful Energies
Empowerment. It's what I'm all about. What I'm here to do. Why I came to this planet in this time. I'm here to teach people how to empower themselves.
As I say on the home page of my website:
It is not my Life Purpose to do your healing for you, advise you on how to live your life, or tell you how to be spiritual. You already know how to do all that. You've just temporarily forgotten. My purpose is to assist you in remembering the powerful Divine Being you truly are.
As recent events have indicated, personal empowerment is more needed now than it has ever been. It is because of the long history of people giving their power away to those they call "leaders" that such a situation as the one now being experienced in the U.S. has occurred.
Some of the most obvious methods of personal empowerment are on the physical level. Examples are demonstrating and petitioning for specific actions to be undertaken by those who have legal, military, and political power.
More subtle and yet very often more effective is the use of less obvious methods.
Those who are familiar with The Law of Attraction know the power of using the energy of thought to obtain that which they desire. The Law of Attraction states "That which is like unto itself is drawn." What this means in normal lingo is "like attracts like." This is a Universal Law that is always in effect and is always working. Like The Law of Gravity, you can't see it but you most surely experience the effects and results.
The question now is, how do you use empowerment to shift from the anger, hate, hostility, and other fear-based emotions that are reigning now? Glad you asked. Here are three simple, easy to use, and extremely effective methods that I use A LOT to shift disagreeable, undesireable situations in my life.
1. MBOs: These are nifty little scripts that engage the forces of the Universe, the intelligent energy that constantly and continuously surrounds us and aids us in our endeavors. Some people personalize it and call it "guardian angels" or "spirit guides". Whatever you call it, it's a powerful force you can use to empower yourself. The little MBO script is super effective in that regard. Simply state "I request a Most Benevolent Outcome that ____________. Thank you." The blank is where you describe what you want - a parking space, safe travels, peace on earth, etc. Examples and more information about using MBOs are on Tom T. Moore's website, www.TheGentleWayBook.com. This link will give you additional instructions on crafting and using MBOs.
2. Visioning: This is a most vital part of The Law of Attraction. For what you think, you create. And what you visualize is what you're thinking, only more so. When you visualize, you give shape and form to your thoughts, which then gives more clear and precise instructions to that intelligent energy so it can bring you what you want faster and more accurately. Create your vision of what you want. SEE yourself enjoying and loving that which you wish to attract to you. SEE the people in power working together harmoniously for the greater good of all.
3. Pink Light: You can scoff, but I'm here to tell you that envisioning pink light surrounding a person or a group of people is a very powerful tool. It can diffuse any fear-based emotion, no matter how strongly a person is experiencing that emotion. Here's an example: When I was working in Contractor Sales at a lumber yard, one of my contractors who was normally quiet and calm came storming in, shoved another customer out of the way, and began yelling at me about something. Immediately I imagined him surrounded by pink light as he was yelling and spitting not very nice words at me. Within a minute he began slowing down, becoming quieter. Within two minutes he stopped. Then he apologized to me. Pink light. My husband uses pink light on one of his bosses who is known as Yeller because he yells all the time. Except to my husband. Pink light. Try it for yourself. When you're feeling tense, scared, angry, or any other fear-based emotion, surround yourself in pink light. You'll feel the difference. And so will anyone that you send it to.
Love,
Kathy
ps. I send you pink light and see you living in peace and harmony.
---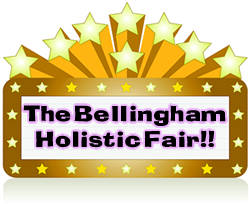 Bellingham Unity and Wise Awakening
Metaphysical and Wellness Fair!
The Bellingham Unity Church is doing it again! Their events are always especially wonderful. Great people, lots of readers, healers, and products... all within the incredibly love-filled and peaceful energy of this church. It's truly an amazing experience to be in this space with these people.
Here's what you'll find:
Psychic readers, astrologers, and Tarot readers
Vibrational healers, energy healers, and chakra balancing
Crystals and gemstones
Beautiful jewelry and clothing
Spiritual art
Holistic healing products
Door prizes
And of course I'll be there!
I'll have the Omnidimensional Oracles book available and I'll personally autograph it for you. And I'll be doing readings with the Omnidimensional Oracles cards as well as specially selected Tarot.
All my CDs - The Interdimensional 12 Strand DNA Activation, Akashic Wisdom Retrieval, DNA Re-encoding, and Manifesting Through the Chakras - will be at Fair Special discounted sale prices.
Special Event!!
Interdimensional 12 Strand DNA GROUP Activation!
1pm (during the fair)
Come to this rare special event and experience the activation of your 12 DNA strands. It's been several years since I've done a group DNA activation and I can tell you that this is a most powerful experience for those who participate. I'm gifting this activation to those of you who are ready to step up to the next level of your spiritual and human evolution. If you've already experienced this activation and would like to do it again, please join us.

Saturday January 28, 2017 - 10:00 am to 4:00 PM
Bellingham Unity
1095 Telegraph Road, Bellingham, WA
F-R-E-E Admission
---
Omnidimensional Oracle
22. Aggregate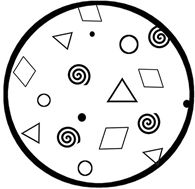 All in your world is made of parts and pieces of other things. Most often they are similar, but just as often dissimilar parts come together. The results are widely varying, as you can well imagine.
There is a purpose in all this. It is not by random accident that similar and/or dissimilar parts join with another. Each joining consists of a specific quantity, quality, and type of parts, thus creating a specific aggregate designed for a specific purpose.
In your science of geology there is a rock called an aggregate. It consists of many other types of rocks, all bound together by yet another type of rock which has been naturally ground up and now acts as mortar or cement. This is an example of how all things in your world are made of many other things to create a third entity.
Another example of aggregate is your family unit. It consist of parents, sons, daughters, aunts, uncles, grandparents, in-laws, and often a few unrelated people who are so beloved by all that they become part of the family. This, then, is an aggregate of the people you call "family". All the parts and pieces are different and unique, yet they are bound together by a substance stronger than cement. You call it "love".
Although each unit in a family has its own unique role and purpose, together the aggregate is stronger, more diverse, and has greater power than each one singularly. This is the purpose of aggregate.
Look to your life, your world, and notice how many forms of aggregate surround you daily. Notice, too, how each grouping has greater qualities as an aggregate group than does each part and piece as a single unit.
There is a time and purpose for singularity. However, the greatest in quality and in quantity can be accomplished by an aggregate - people of similar and dissimilar talents, abilities, qualities, and energies, bound together for and by a purpose. Look to the aggregate groups, whether human, mechanical, animal, or plant, for greater results in all that you endeavor to create.
Omnidimensional Oracles is now available
in paperback and Kindle at Amazon.com