The most incomprehensible thing about the universe is that it is comprehensible.

Albert Einstein

Interdimensional
12 Strand DNA Activation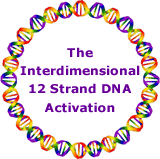 CD
mp3 Download
---
Akashic Wisdom Retrieval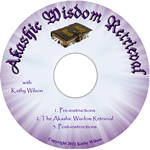 CD
mp3 Download
---
NOW in Kindle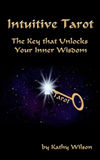 Don't have a Kindle? Don't fret. You can download the Kindle app for your PC or Mac computer, iPad, Android, Blackberry, and more HERE! Hey, it's FREE!!
Now you can read Kindle books on Nook with Calibre, a FREE app that synchs all ebook formats. Get it HERE!
---

If a friend forwarded The Journal of Spirited Coaching to you,
you can subscribe and get your very own newsletter sent to you personally twice a month.
Just go HERE

---
PRIVACY STATEMENT:
I will not distribute your email address to anyone. Period.
Experiencing a creative drought?
The articles in all of these ezines are available for you to use in your ezine or on your website. Please retain the copyright information and if you are using it on your website or ezine, please provide a link to http://www.warrior-priestess.com. My gratitude knows no bounds for your kindness.
Copyright©2015
Under One Roof
All rights reserved
Two Questions
Somewhere along the line I found two questions that gave me such a mental whiplash when I read them that I almost tipped over.
They're simple questions but they generate oh so powerful answers... if, that is, you have the courage to face the truth of them.
They're questions that can prompt you to instantly... instantly... remove blocks that are keeping you from having what you truly want. All those things that you've been working on manifesting and attracting into your life for ever, or so it may seem.
Curious? Okay. Here they are:
1. What will I let myself have?
2. What will I talk myself out of?
Simple. Powerful. And of the two, I found the second one gives the most whammy when it comes to insights that can blast you through the barriers you've created around yourself. Barriers that give the illusion of safety and security, but are nonetheless keeping you in place and in a place that lacks those things you truly would love to have... be... do.
Go for it! Go for all of it!
Love,
Kathy
---

I am delighted, excited, and honored to be offering a Reiki Level 1 and 2 workshop again!
My friend, Lynne Donnelly, has been encouraging me to use her studio on beautiful Whidbey Island to teach Reiki and finally our busy schedules have opened so we can make this happen!
During this class you'll learn:
how to create a sacred space with clear energy for your Reiki sessions

use of the Reiki symbols for physical, emotional, and mental healing

how to begin and complete a Reiki session

five methods to perform a long distance healing

how to send Reiki over distance and through time
use of essential oils, crystals, and more to enhance the Reiki energy
using Reiki with other healing modalities
You'll experience giving and getting healing Reiki energy during Reiki sharing sessions with other students. After each session there will be discussion about what you and the others experienced for the purpose of deepening your learning about performing a Reiki session on others.
Saturday, May 16, 2015 from 11am to 5pm
5548 Myrtle Avenue, Suite #303, Freeland, WA 98249
$75
Class size is limited to ten students for the purpose of ensuring that each one has an optimum learning experience. Early registration is recommended.
You'll receive a notebook with complete information about using Reiki and a Certificate of Completion.
---
Symbol of the Month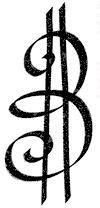 Order Out of Chaos
From the book Zibu, The Power of Angelic Symbology by Debbie Z.
Follow the energy of this symbol, either with your eyes or by drawing it with pen or color crayon on paper. Although there are no directions on where to start, I like to take a few moments to connect with the energy. As I do so, I sense a starting point for the energy and follow it as it flows around. I sense that each downward stroke is connecting me to the physical 3D world and the upward strokes are a visit to the spiritual realms. The circling movements I sense as the swirling of energies of both spiritual and physical blend so I can understand the higher wisdom received in meditation with this symbol.
Suggested uses:
Draw the symbol over your heart with a pen, body paints, or henna tattoo.
Using a colored felt pen or paint, draw the symbol on paper and hang it on your wall in an area of your home where you meditate and could use the energy of the symbol
Place the image on your Treasure Map to help you awaken to your highest potential.
I invite you to play with this beautiful symbol and discover what it has to offer you.