Medicine Words

The following is a guest article by Jill Mattson, whose wonderful email newsletter I receive regularly. This article was so fabulous I just had to share it with you (with her permission, of course!)
Today we believe that words enable us to communicate; the word has a symbolic meaning. In ancient times, they knew a secret that words had vibratory energy contained within each sound packet.
To unlearn ordinary methods of talking with symbolic words, the Pythagorean school had initiates (students) refrain from all speech for the first five years to learn the reticence of speech, to be able to keep the schools mysteries, strengthen silence and focus on the power of each different sounds/words. Agg! Could you imagine voluntarily not speaking for five years!
One of the secrets that the Pythagorean students learned was the power within vowel sounds. In fact many early alphabets (names of god in Hebrew and Egyptian) excluded vowel sounds, as they believed them to be too stimulating. Pythagorean students observed, in their silence, where words resonated within their bodies, which chakras were activates by which sounds, and what sounds were associated with specific mental states.
Some words subtly affect physical aspects, while others have power over the emotional levels of a person. The student's were taught that energy follows thought and to grasp the intention and feeling attached to everyone's words. The symbolic meaning of a word was only its shell, there was energy and information in the sound!
Pythagoras taught that a well-modulated voice with pleasing speed could restore balance to the body and the soul. The students learned to identify healing sounds of language.
Pythagoras taught students to avoid contradictions, (like awfully nice) and exaggerations saying that these vexed the astral energies. Words make thought forms that are energies that sit around us like a cloud. Ever wonder why it is unpleasant to sit next to people who always complain and have negative words?
Students of the Kabballah practiced attaching an emotion to a word, such as love. They would feel love and then recite every alphabet of the language, while experiencing this feeling. So love would accompany all sounds coming out of their mouth.
Ancient masters used calming words to speak with stressed people and exciting sounds in their voice for those who were depressed. Subtly this energy transferred on their words and they healed people just by speaking to them. Of course their selection of healing sounds was immense, as this is only an example.
Jil Mattson is a healing sound composer, artist, and author. She is dedicated to the sharing and advancement of sound healing and to spreading awareness of the many novel uses of sound energy for the benefit of mankind. She offers complimentary sound healing mp3s on her website: www.JillsWingsOfLight.com. Fibonacci, phi tones, and ancient Solfeggio tones are embedded in this soul soothing music and the special frequencies, rhythms and harmonics expand your consciousness.
Love,
Kathy
---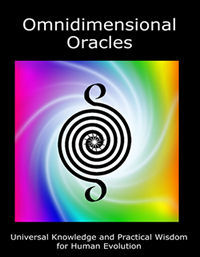 It's Evolutionary!!
Omnidimensional Oracles:
Universal Knowledge and Practical Wisdom for Human Evolution

The knowledge and wisdom contained within this collection of 66 symbols and their definitions was given to me by those who are called Omnidimensional Beings. These beings have been sharing their loving wisdom and gentle knowledge with me for several years.
During those years I've shared their beneficent messages with others through private sessions, monthly articles in The Sedona Journal, and this newsletter.
For over a year I've been working with the Omnis, as I call them, on creating and producing this book of symbols. The symbols included in this book are simple in form yet powerful in use. With each one is given their higher meaning and how you can use this knowledge and wisdom in your daily life.
These symbols can take you from the very beginning stages of understanding Universal concepts to the greater use of them to improve the quality of your life.
As the Omnidimensional Beings said, "Symbols hold the energy of truth about the structure of your world and how it works. When used with proper intent, these symbols then become oracles of great knowledge and wisdom. All will benefit from a consultation with these symbols."
Read more about the Omnidimensional Oracles book here.
It's now available in paperback and Kindle at Amazon.com.
---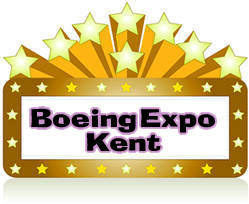 THIS is the biggest and one of the best fairs of its kind in the state!
Here's what you'll find:
Psychic readers, astrologers, and Tarot readers
Vibrational healers, energy healers, and massage therapists
Crystals
Speakers
Beautiful art and clothing
Holistic healing products
Hourly door prizes
And of course ME! I'm at Area 51 (actually table 51, but close enough.)
I'll have the Omnidimensional Oracles book available for you to purchase, and I'll even personally autograph it for you. And I'll be doing readings with the Omnidimensional Oracles cards.
All my CDs - The Interdimensional 12 Strand DNA Activation, Akashic Wisdom Retrieval, DNA Re-encoding, and Manifesting Through the Chakras - will be at Fair Special discounted sale prices.
Saturday July 23, 2016 - 10:00 am to 4:00 pm
Kent Commons
525 Fourth Avenue N., Kent, WA 98042
F-R-E-E Admission
---


Omnidimensional Symbol of the Month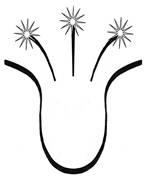 Release
An excerpt from
Omnidimensional Oracles,
as received by Kathy Wilson
There is a point in all life events where energy must be released. To ignore this need is to experience destruction from within.
To release energies when indicated, whether of higher or lower based frequencies, is to level out your energy. This is of benefit, as you can then retain more energy for a longer period of time. Holding back the release of energy takes much energy in itself. This can cause early exhaustion, leaving you unable to continue or finish a project because of your lack of energy.
Energy needs to move, and this especially includes emotional energy. When emotional energy is released so it can flow freely, the overall effect is one of smoothing out the flow of all energy. Constantly allowing emotional energy to release thus allows for a constant and even flow of all energies.
Minor points and places for release of energy make themselves known every day, every hour. It is for the observant one to take advantage of these opportunities to release the emotional energies, both of high and of base frequencies, so as to ensure a smooth way for progress to ensue correctly and at an even pace.
Suggestions for Using the Symbol
Take a few moments to connect with the energy of this symbol. Then follow the energy, either with your eyes or by drawing it with pen or color crayon on paper. As you do so, you can more easily understand the higher wisdom that may be received in meditation with this symbol.
Other suggested uses:
Draw the symbol over your heart or appropriate part of your body with a pen, body paints, or henna tattoo.
Using a colored felt pen or paint, draw the symbol on paper and hang it on your wall in an area of your home where you meditate and could use the energy of the symbol
Place the image on your Treasure Map to help you awaken to your highest potential.
I invite you to play with this beautiful symbol and discover what it has to offer you.
Omnidimensional Oracles - 66 symbols given to me by the Omnidimensional Beings whom I've been channeling for a couple of years now. These symbols contain specific energy which is explained in the accompanying channeled messages from the Omnis.