Interdimensional
12 Strand DNA Activation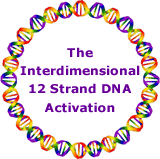 CD
mp3 Download
---
Akashic Wisdom Retrieval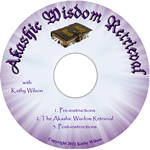 CD
mp3 Download
---
NOW in Kindle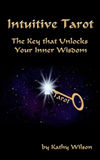 Don't have a Kindle? Don't fret. You can download the Kindle app for your PC or Mac computer, iPad, Android, Blackberry, and more HERE! Hey, you don't pay a cent for it!
Now you can read Kindle books on Nook and other ebook formats, too, with Calibre, an app that synchs all ebook formats... and it doesn't cost a penny!
---

If a friend forwarded The Journal of Spirited Coaching to you,
you can subscribe and get your very own newsletter sent to you personally twice a month.
Just go HERE

---
PRIVACY STATEMENT:
I will not distribute your email address to anyone. Period.
Experiencing a creative drought?
The articles in all of these ezines are available for you to use in your ezine or on your website. Please retain the copyright information and if you are using it on your website or ezine, please provide a link to http://www.warrior-priestess.com. My gratitude knows no bounds for your kindness.
Copyright©2015
Under One Roof
All rights reserved
Light vs. Dark
Omnidimensional channeling March 18, 2015

Is the Light or the Dark winning in this battle on Planet Earth, or is anyone ahead?
We ask you in return, is the Light or the Dark winning the battle within you?
That is where the truth lies in this issue. It's not without, but within. As goes the war between Light and Dark within you, so it goes without you.
Each of you humans is a sovereign entity, and as such you are your world. That which is going on outside of you is a reflection and a manifestation of that which is going on inside of you.
To extend this battle between Light and Dark outward beyond your own perspective is to take in other human's battles between Light and Dark and include them as your own. This would be the same as extending the battle of Light and Dark to the furthest extent of this Universe. It becomes ridiculously monstrous in size and in comprehension.
On your world, your planet, it is a misperception that all who appear to be in a larger battle than just their own personal battle actually are. In truth, even Generals who command entire armies are still and only engaged in their own personal battles of what they perceive to be Light and Dark. They give it other names, such as fighting against Communism (Dark) and for freedom (Light) but the truth is that the battle is only within themselves.
All those who fight under the command of a General or some other such military officer are also fighting their own private battle between Dark and Light as they perceive it. They are all, generals and soldiers alike, playing out their vision, their reality, of how they perceive Dark and how they perceive Light.
Some on your planet perceive Dark as those forces which are harming the health of your planet. Others perceive Dark as those forces that harm other humans. Each one has their own battle of Dark vs. Light going on inside of them.
This concept of Dark against Light is only a part of, an aspect of, the polarity on your planet. It was given to you as part of your experience in learning. This is and always has been the purpose of your reality - polarity so as to create contrast by which you learn. How can you know cold unless you know warmth? How can you know happiness unless you know sadness? How can you know love unless you know fear? How can you know Light unless you know Dark?
This contrast and the constant movement between both sides of the polarity is what gives you life. It gives you the spark that ignites your passion and brings you to life. Without your desire to experience first one side and then the other you would be in a state of nothingness.
Remember, the Prime Creator uses this same process to learn about itself. And you are a part of that being, created as clones of this mighty being. All is for the purpose of exploring, experiencing, and thus learning.
Do not bewail the Dark for it is only by having the Dark that you know of the Light. There will always be some form of Dark in your life, within all of you humans, in order that you might learn and thus raise your consciousness.
To win the battle between Light and Dark you must first experience the Dark so that you might know it and thus recognize when you have its polar opposite - the Light.
Wars and other huge political movements are simply multitudes of people who are experiencing a common or similar personal battle between their version of Light and Dark. Still, the battle is only within each of them, no matter how many are in the group.
When enough has been learnt from each side of the polarity, the lesson is complete and done. At that time Dark and Light meld together to create a new higher vibrational energy. This, then, is the Triality of Life.
Love,
Kathy
ps. Currently I'm collaborating with Andrew Swetnam, the artist and Receiver of the Omnidimensional Oracles, in the first of three books. I am called the Transcribe by the Omnidimensionals. Because this is taking much of my time and focus, I'm reducing the number of newsletters I send out to once a month. Stay tuned for news about the release of the book to be entitled Omnidimensional Oracles: Portals to Universal Knowledge.
---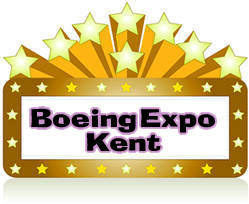 Yep. It's coming soon!
The BIGGEST and BESTEST holistic fair in the state of Washington. This is HUGE! Two basketball courts huge. Filled with energy healers, psychics, readers, astrologers, massage therapists, and lots of vendors with crystals, books, clothing, artwork and more!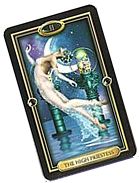 Of course, I'll be there. I'll be doing readings using the beautiful Ciro Marchetti decks, including the newest one - The Oracle of Visions.
PLUS I'll have all my CDs on sale at the special Fair price.
AND I'm reducing the metaphysical stuff I've gathered over the years and will be selling Tarot decks, meditational CDs, and other things that I just never use any more. I've got three HUGE boxes of metaphysical, spiritual, and inspirational books at super discounted prices. Some stuff I've never even used. It's my metaphysical garage sale!
Boeing Conscious Wellness Expo
Saturday July 25, 2015 - 10 AM to 4 PM
Kent Commons
525 Fourth Avenue N., Kent, WA 98042
No Charge for Admission
Hourly door prize drawings
Hourly Speakers
---
Symbol of the Month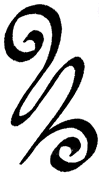 Illumination
From the book Zibu, The Power of Angelic Symbology by Debbie Z.
Follow the energy of this symbol, either with your eyes or by drawing it with pen or color crayon on paper. Although there are no directions on where to start, I like to take a few moments to connect with the energy. As I do so, I sense a starting point for the energy and follow it as it flows around. I sense that each downward stroke is connecting me to the physical 3D world and the upward strokes are a visit to the spiritual realms. The circling movements I sense as the swirling of energies of both spiritual and physical blend so I can understand the higher wisdom received in meditation with this symbol.
Suggested uses:
Draw the symbol over your heart with a pen, body paints, or henna tattoo.
Using a colored felt pen or paint, draw the symbol on paper and hang it on your wall in an area of your home where you meditate and could use the energy of the symbol
Place the image on your Treasure Map to help you awaken to your highest potential.
I invite you to play with this beautiful symbol and discover what it has to offer you.