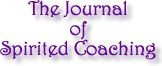 Enjoy inspirational, informational, and spiritual articles sent to you twice monthly.
Sign up HERE
Bonus! When you sign up you'll get my ebook, Overcoming F-F-Fear




Read past issues in the dusty, crusty archives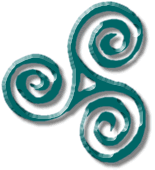 Your body has energy fields, vortexes, and meridians around and within it. When these energies become blocked and can't flow naturally, problems with your physical health, emotional well-being, and life in general are affected adversely.
Reiki is an ancient method of healing in which the Universal Life Force Energy, also known as Chi (Chinese), Ki (Japanese), and Ka (Egyptian), is channeled through the practitioner to specific areas of the client's body.
The extremely high vibration of this energy raises the vibration of all the cells of the body as it courses through it. This promotes balance and health in all the bodies - physical, emotional, mental, and spiritual.
Facts about Reiki:
Everyone has the ability to do Reiki.
Reiki is Life Force energy and comes from Divine Source, not from the practitioner. The Reiki energy flows through the practitioner to the client.
During Reiki sessions the client (and practitioner!) remain fully clothed.
The practitioner also receives the wonderful healing energy as they give Reiki to a client.
Reiki can be used for more than healing the human body. It can be used on animals, plants, emotional issues, objects, and situations... anything that could benefit from having an energy blockage cleared.
During this class you'll learn:
how to create a sacred space for your Reiki sessions
the history of Reiki - how it began, where it came from, and how the practice grew to become world-wide
the most important Reiki symbol and how to use it
Reiki principals
how to begin a Reiki session and how to end it
what a Reiki treatment does
what you may expect during Reiki - as a practitioner and as a client
the connection between the Chakras and Reiki
how to do a self treatment with Reiki
three ways to clear the energy in your space for your Reiki sessions
five methods to perform a long distance healing
combining the symbols for more powerful Reiki
the Reiki Boost - a method for quick clearing and boosting of energy
the Reiki symbol for emotional healing and long distance or remote healing
use of crystals and essential oils during a Reiki session for enhancement and focus
You'll experience giving and getting a Reiki session. This class includes the Reiki Attunement (initiation and empowerment) for First and Second Level, during which powerful Reiki symbols will be placed your hand, crown, third eye, and heart chakras.
Benefits of Reiki Level 1 and 2 Attunement:
Your chakras are open and you are connected to the Reiki (life force energy) Source.
You'll become increasingly aware of the many opportunities for healing yourself as well as others.
Your psychic and intuitive abilities will increase.
Your experience of time and space will become less linear.
You'll be able to send healing Reiki energy to the physical body of your clients.
You can send Reiki energy to people who are not able to be physically present for the session.
You'll be able to send Reiki energy across time - past and future.
You'll be able to send healing Reiki energy on the emotional level of your clients.
Class size is limited to four students for the purpose of ensuring that each one has an optimum learning experience. Early registration is recommended. You'll receive a workbook and certificate of completion.
November 11, 2013 - 11am to 3pm
$75
The Crystal Room
Port Ludlow, WA
To register: call Kathy at 360-437-9328 or 360-301-1864 or email her at kwilson@warrior-priestess.com.
Payment methods accepted: VISA and Mastercard credit cards, personal check, and cash.