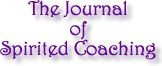 Enjoy inspirational, informational, and spiritual articles sent to you twice monthly.
Sign up HERE
Bonus! When you sign up you'll get my ebook, Overcoming F-F-Fear




Read past issues in the dusty, crusty archives

Recognize the many ways in which you're already communicating with your sources of Higher Wisdom in this series of five 2-hour classes. Get hands-on experience using tools to converse with your Spirit Guides, Higher Self, Mystical Mentors, and Animal Guides. Use the Higher Wisdom you receive to make choices for the highest and best interest of all concerned.
Class 1: The Basics
Recognize how you receive messages, how to protect yourself psychically, and how to recognize what may seem like a spiritual message, but isn't.
Class 2: Animal Messengers
Learn how to differentiate between animal messengers and regular animals, how to interpret their message, and the power of totems. You'll create a totem collage, so please bring a few old magazines to this class that we can cut pictures out of.
Class 3: Communicating With Your Body
Become aware of the constant two-way communication going on between you and your body, and how you can use it to improve your health and well-being.
Class 4: The Use of Oracles
Learn how to word your questions so that you get the clearest answers. Get hands-on experience using various oracles to receive Higher Wisdom and read the Tarot intuitively.
Class 5: Channeling Your Spirit Guides
Meet your Mystical Mentors, experience channeled writing, and learn how to discern the voice of your Spirit Guides from your Inner Critic.
Empower yourself to get your highest and best answers when you need them.
Next class to be announced
What to bring:
One bottle of pure drinking water - at least! Energy work requires that your body be sufficiently hydrated, and you'll find that it will be telling you so as we do this work. You'll probably be more thirsty than usual.
Writing materials for taking notes.
What past participants say:
"I loved everything! Thank you!"
"I feel more empowered to use these tools to help me be the best version of myself."
"I have gained confidence in my ability to tap into my Higher Self - higher consciousness. I'm grateful."
"Excellent!"
"Very clear and connected to the class and great explanations to questions."