Purchase Young Living Essential Oils
The oils and other products from Young Living can be purchased quickly and easily online. Simply create your account as either a Customer (retail prices) or as a Distributor (wholesale prices and money-making opportunity). The Preferred Customer is for the auto-ship option.
www.YoungLiving.com
Please use 405708 (that's my number) as your referrer and sponsor. Thank you!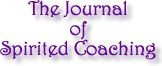 Enjoy inspirational, informational, and spiritual articles sent to you twice monthly.
Sign up HERE
Bonus! When you sign up you'll get my ebook, Overcoming F-F-Fear




Read past issues in the dusty, crusty archives HERE.
ADD/ADHD Testimonials
This case study was conducted for two years, from 1999-2001. Using children between the ages of 6 to 12 years, twenty subjects not diagnosed with ADD/ADHD were used as the control group. Twenty subjects with a confirmed diagnosis of ADD/ADHD were used as the study group. Each group was pre-tested using a baseline evaluation with real time EEG and the T.O.V.A. Scale.
The essential oils chosen for the case study were Lavender, Vetiver, Cedarwood and Brain Power (a blend of Frankincense, Sandalwood, Melissa, Cedarwood, Blue Cypress, Lavender and Helichrysum.) The oils were administered in this fashion: one of the oils were administered by inhalation 3 times a day for 30 days. An inhalation device was also used at night to administer a continuous inhalation of oil. The subject then inhaled when needed, about 3 times during the day when they began to feel 'scattered'.
The inhalation of the oils proved to settle the brainwaves back into normal patterns and improved their scholastic performance and behavioral patterns.
Each subject was tested on each oil for 30 days and then reevaluated by testing. Then another oil was used for 30 days and reevaluated, until each of the oils had been tested. Lastly, oil combinations were used, each for a 30 day period. (Brain Power with Lavender, with Cedarwood, and Vetiver.)
The final results were: Lavender increased performance by 53%, Cedarwood increased performance by 83% and Vetiver increased performance by 100%.
Young Living Essential Oil Products To Help With ADHD/ADD:
Brain Power - Supports concentration and mental clarity.
Frankincense - Stimulates limbic system of the brain.
Cedarwood - Calming and purifying.
Lavender - Calming and relaxing to nervous system.
Peace and Calming - May reduce anxiety, stress, depression.
Valor - Detoxifying, promotes courage and self-esteem
Vetiver - Calming and Relaxing
Joy - Uplifting, may help with depression.
Megazyme - Digestive enzyme supplement.
Mineral Essence - Contains 60 different minerals for proper
All of the Natural KidScents products are also beneficial since they do not contain petro-chemicals and other toxic ingredients as many of the store bought brands do.