Purchase Young Living Essential Oils
The oils and other products from Young Living can be purchased quickly and easily online. Simply create your account as either a Customer (retail prices) or as a Distributor (wholesale prices and money-making opportunity). The Preferred Customer is for the auto-ship option.
www.YoungLiving.com
Please use 405708 (that's my number) as your referrer and sponsor. Thank you!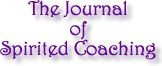 Enjoy inspirational, informational, and spiritual articles sent to you twice monthly.
Sign up HERE
Bonus! When you sign up you'll get my ebook, Overcoming F-F-Fear




Read past issues in the dusty, crusty archives HERE.
Heart Problems
Always consult with your physician about any health issues or concerns related to your heart.
Heart attack in process:
Valor on the feet
Harmony on chakas
Aroma Life and Peace & Calming on heart, back of neck, and on the arteries in the neck
PanAway and Relieve It on the chest where the pain is
Shortness of Breath:
Aroma Life
Cardicare
NingXia Red
Palpitations:
orange
peppermint
ylang ylang
NingXia Red
Hypertension:
Aroma Life
spearmint
ylang ylang
wintergreen
Cardicare
NingXia Red
Irregular Heartbeat:
PanAway on the heart
Relieve It on the heart reflexology point on the left foot
ARoma Life
Cardicare
NingXia Red High
Cholesterol Cleanse:
JuvaTone
Rosemary
Cardicare
Aroma Life
NingXia Red