Purchase Young Living Essential Oils
The oils and other products from Young Living can be purchased quickly and easily online. Simply create your account as either a Customer (retail prices) or as a Distributor (wholesale prices and money-making opportunity). The Preferred Customer is for the auto-ship option.
www.YoungLiving.com
Please use 405708 (that's my number) as your referrer and sponsor. Thank you!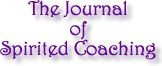 Enjoy inspirational, informational, and spiritual articles sent to you twice monthly.
Sign up HERE
Bonus! When you sign up you'll get my ebook, Overcoming F-F-Fear




Read past issues in the dusty, crusty archives HERE.
High Blood Pressure Testimonials
I have been hospitalized with 295/235 BP. I've had several doctors tell me that I am among the most difficult BP patients they've ever had to treat. I'm not proud of that fact, but there it is. I have a strong family history of high BP, killing family members with heart attacks and strokes going back several generations. I posted this info about 10 months ago on the chat line and a pilot responded, telling me that he had had this problem, too, but began using Aroma Life blend. After about a year of doing that, one day he was at the doctor, and the doctor told him he didn't need to use BP meds any more. Taking this to heart, I began rubbing Aroma Life on my chest morning and evening, and anytime I felt stressed. I still took my meds, but found that my energy level was dropping - and discovered so was my BP drastically! I cut my meds in half, taking them every OTHER day, and continued with the Aroma Life. I have continued with this regimen now for about 8 months, and only once or twice have I taken pills every day for a week - such as when I'm under great stress and know my body will need a boost. But I far prefer using the oils to taking prescriptions! Hope this helps.
Julie D.
My blood presure was up and the doctor gave me a month to watch it. During that month I checked it and it got as high as 156/117. My friend introduced me to the oils. Another said to watch out for hydrogenated oils in food. HA! It was in everything. Even the natural whole grain bread I was eating! I felt so good with Lavender on my feet (heart point) and wrist. I continued with it faithfully. My next check up for my blood presure was normal, 110/85. The doctor looked very suprised and asked if I was taking any drugs... I love this!
Hazel
I've had wonderful success controling high blood pressure with the oils. The combination I use the most is to put 3 drops each of Lavender, Marjoram, and Ylang Ylang in my left palm, mix clockwise 3 times and then apply to the soles of both feet. Sometimes I put a little of the oil left on my hand to the insides of my wrists as well. This is especially good at bedtime. Other people might apply it to the neck/carotid artery area as well, and I do too once in a great while. However, my skin is too sensitive to do this very often. I have found most other people do just fine putting oils on their neck, etc. I do use some of the other oils for BP as well. I've found Spearmint, Valarian, and Endoflex also lower BP for me. I also apply Valor to my feet and shoulders after a shower, and it helps with many things including BP. I do not use all of these oils every day. I find that varying the application and oils works better than using the same ones every time, and because the oils are not medicine, I don't have to stick to a time table. By using the oils, I am able to stay off medication, and this is very impotant to me. My BP does vary, but I check it regularly and if it starts to go up, I just apply oils, take a few deep breaths, and it comes right down. I love these oils!!!
Jan
I have had excellent results with the Powermeal. My doctor wanted to put me on BP meds last year and I asked her to wait until I try some of our products. I started the Powermeal, using Ylang Ylang and lemon as well. The oils on my feet and wrists daily when I thought of it. I had the Powermeal only once a day. In a little over a month, my blood pressure went down to normal. I believe it was way over 140/115. Not good. I got cocky during the summer and stopped the Powermeal and my BP stayed the same for some time. But toward the end of the year it went up again. So I started taking the PM again and the blood pressure went down again. This time in only a week. I will never be without my Powermeal again! Oh, BTW, I still use the Ylang Ylang, but only a couple of times a week. I use the Lemon more often. Hope this is of help,
Laura