Purchase Young Living Essential Oils
The oils and other products from Young Living can be purchased quickly and easily online. Simply create your account as either a Customer (retail prices) or as a Distributor (wholesale prices and money-making opportunity). The Preferred Customer is for the auto-ship option.
www.YoungLiving.com
Please use 405708 (that's my number) as your referrer and sponsor. Thank you!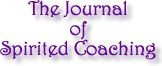 Enjoy inspirational, informational, and spiritual articles sent to you twice monthly.
Sign up HERE
Bonus! When you sign up you'll get my ebook, Overcoming F-F-Fear




Read past issues in the dusty, crusty archives HERE.
Lupus
By: Dr. Leanne Deardruff
Lupus is an interesting condition as it can mimic every disease in the book! People who have chronic fatigue that is not responding to any treatment plans may have Lupus.
It is necessary to treat the cause which can be a difficult thing to do as it is an autoimmune disease meaning that it is a problem with the DNA of the cells spinning the proteins out incorrectly and causing the body to attack itself. It is generally thought that it is the master cells overproducing histamines that cause the inflammation of lupus. The Thymus gland is responsible to controlling this inflammatory process of the body.
It is a delicate thing to treat Lupus because if you treat it too vigorously it can turn around and over stimulate the immune system causing a lupus flare which is what you were trying to decrease in the first place. It is very important for Lupus patients to keep their bodies in balance and to maintain good colon and liver health. They need to keep the PH of the body in balance and support most of their organs with good nutrition and supplementation.
We are still working on a natural cure for Lupus using Frankincense and Sandalwood, and energy and emotional release techniques to gain long term relief of symptoms.
Lupus is diagnosed primarily by history of symptoms as only 50% of the people with lupus will have lupus markers in the blood. Lupus symptoms can include:
Extreme fatigue
Painful or swollen joints (arthritis)
Muscle pain and stiffness
Unexplained fever
Skin rashes
Kidney problems
Hair loss
Nausea, vomiting, abdominal pain
Headaches, migraine, seizures, stroke
Depression, anxiety, confusion
Photosensitivity (sensitivity to sunlight)
Skin thickening (Scleroderma)
ligament breakage
Vasculitis (Veins and arteries swelling)
Nephritis (Kidney swelling)
Hemolytic Anemia (Blood breakage which spills iron)
Pleurisy
Nutritional tips for patients with lupus include the following.
Eliminate all suspected allergens, including dairy, wheat (gluten), soy, chocolate, eggs, corn, preservatives, and avoid alfalfa sprouts. Your provider may want to test for food sensitivities.
A modified fast of five to seven days at two-week intervals may be helpful, especially during flare-ups. A modified fast can consist of eating fruits, vegetables, and fish or vegetable protein.
Avoid coffee, alcohol, and smoking.
Minimize red meat and saturated fats to decrease inflammation. Minimize pork products
Potentially beneficial nutrient supplements include the following.
Omega-3 fatty acids such as flaxseed and fish oils decrease inflammation.
Beta-carotene (50 mg three times a day), although some controversy exists about the use of vitamin A. Check with your health care provider before using.
Vitamin B12 (1,000 mcg via injection once or twice a week) to heal lesions.
Vitamin E (800 IU per day)
Hydrochloric acid to decrease symptoms.
DHEA (start at 5 mg three times a day and work up to 100 mg per day) to reduce symptoms in mild to moderate lupus, with incremental benefits over three to twelve months. Note: Tryptophan should be avoided in patients with SLE-type lupus.
Melatonin (20 mg before bed) has been shown to be helpful in many autoimmune diseases. Take a lower dose if drowsiness occurs.
Methylsulfonylmethane (MSM) (3,000 mg twice a day) helps prevent joint and connective tissue breakdown.
Iron can increase inflammation. Avoid it unless you are anemic (have low red blood cells).
Here is a list of different symptoms of Lupus and how to best treat them with oils, supplements, and protocols:
Seizures: Sandalwood, Frankincense, Valerian and Peace and Calming used by mouth and with foot reflexology
Hives: Australian blue, lavender and Berry Young Juice, increase zinc
Vasculitis (swollen veins): Australian blue and Idaho Balsam Fir mixed and applied topically backside of the hand. A few drops by mouth. This usually brings the swelling down quickly.
Joint Swelling: Nutmeg, clove and Regenolone applied topically, take nutmeg internally
Photosensitivity (eyes and skin): zinc
Trigenimalneuralgia (pain in face and behind and on top of ears): frankincense and lemon applied topically
Migraines: foot reflexolgy with any oil, usually Valor or the oils for the seizures as above. Some people have results using peppermint, PanAway, or M-grain in their hands and breathing it into their mouth and nose until the headache subsides.
Nephritis (swelling of kidney): K&B, sage, rosemary, ledum, Id. Balsam fir compresses, Juniper orally, Acupuncture, geranium several drops in water a few times a day.
Hypothyroidism: Endoflex, Thyromin, Sclaresessence
Hypoadrenial: nutmeg orally, Super B, Mineral essence, sclaressence, DHEA Cortistop
Pleurisy (swelling of lung lining): breathe in on steam, thyme, peppermint, RC, Australian Blue, and lavender. Marshmallow root also helps pleurisy
Yeast: Melrose, Stevia, Australian Blue, Probiotics
Nutrient assimilation: Polyzyme or other enzymes as needed
Skin outbreaks: Lavender, soaking in Epsom Salts and clove
Hormonal Imbalances: Progesterone, Sclaressence
Parasites: Parafree
Viruses: Raindrop therapy, a 00 cap of oregano nightly
PH balance: Vitagreen, Master Cleanse periodically Keep colon and digestion functioning with frequent cleanses.
Emotions to work on are intolerance of self, forgiveness of self, and acceptance of self.
It is important to keep stress to a minimum as it can cause a flare.
Use Peace and Calming, Cortistop, Valor, meditation and relaxation techniques.
Use a lot of Forgiveness oil.
To work on a genetic cause, use a lot of Frankincense, Sandalwood and Three Wise Men.
Have someone do energy work or work with Carol Truman's script from her book, Feelings Buried Alive Never Die.
The point with Lupus is that you have to keep the body in balance. Stress, parasites, hormonal imbalances, pregnancy, viruses... all cause flares. Stress is a big one for causing flares. Keep sugar to a minimum, eat naturally and balance carbs and proteins, keep the liver and colon clean especially during allergy seasons, get plenty of rest and support your organs nutritionally. Acid buildup is supposed to make the DNA spin the proteins out wrong that then cause the antibodies to attack the body instead of the bacteria and foreign invaders. It takes a lot of energy work to change the DNA. Forgiveness oil, Frankincense, Cedarwood, Sandalwood, Myrrh, Onchya, and Idaho Balsam Fir help to correct DNA problems.
It is very important to be seen by a doctor who understands how to treat for Chronic Fatigue syndrome as many times a person gets sicker before they get better and the doctor can give advice on how to pull through some of the rough times. Also individual treatment plans can be formulated with how much of each product to use and when to start with each product. There are other techniques that can be taught to the patient to help alleviate the pain and discomfort that sometimes occurs while cleansing. It is important to find a doctor who can do organ manipulation and can take energy blocks off the body's nervous system. Other treatments to consider include chiropractic, acupuncture, energy balancing and emotional release techniques.