Purchase Young Living Essential Oils
The oils and other products from Young Living can be purchased quickly and easily online. Simply create your account as either a Customer (retail prices) or as a Distributor (wholesale prices and money-making opportunity). The Preferred Customer is for the auto-ship option.
www.YoungLiving.com
Please use 405708 (that's my number) as your referrer and sponsor. Thank you!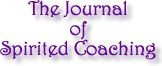 Enjoy inspirational, informational, and spiritual articles sent to you twice monthly.
Sign up HERE
Bonus! When you sign up you'll get my ebook, Overcoming F-F-Fear




Read past issues in the dusty, crusty archives HERE.
Using Therapeutic Grade Essential Oils to Reduce Pain
Published by Melodie and Brandon Kantner

There are many reasons for pain and many ways we can use essential oils to help reduce it.
It is wise to see your doctor to determine the source of pain or in dealing with chronic pain.
Miscellaneous Pain
Arthritis, Bursitis, and Tendonitis
Muscles and Joints
Compresses
Many of the essential oils that are helpful with arthritis and bursitis are also effective for tendonitis. In acute painful conditions when tendonitis symptoms occur, immediate application of a cold compress or ice is appropriate. For chronic complaints of tendonitis, daily application of a therapeutic essential oil blend will help to alleviate discomfort and to prevent further swelling and pain. However, rest of the affected joint is crucial for complete remedy of this ailment.
Sulfurzyme, formulated with MSM (methylsulfonylmethane), equalizes water pressure inside the cells. The cell protein envelope then will allow water transfer in and out freely. When water pressure is higher inside the cells than outside, it creates pain.
PanAway is a blend of wintergreen which has an active principle similar to cortisone, clove which contains eugenol and is used synthetically by dentists to numb gums, peppermint which is calming for nerves, and helichrysum which is soothing to localized discomfort. Many people have had relief from arthritis symptoms, sports injuries, sprains, muscle spasms, bumps and bruises. Apply on location for muscles, cramps, bruises, compress on the spine and Vita Flex points on the feet. To relieve a headache rub a couple drops of PanAway on the back of the neck, on temples or forehead, and inhale. Create a soothing compress by rubbing 1-3 drops of PanAway on location, cover with a warm cloth. Leave for 30 minutes. Apply PanAway on location for muscles, cramps, bruises, compress on spine, rub on reflexology points of feet.
Relieve it This is a great companion with PanAway when alternated for deep tissue pain that is not bone related. Apply on location anywhere for pain. This blend contains: Spruce, Pepper, Hyssop and Peppermint.
Helichrysum and Lemongrass also make a powerful combination for repairing torn ligaments. Apply 3 drops Helichrysum on sore places, more if needed. Reduces pain through its anti-inflammatory qualities. Regenerates tissues, improves skin conditions and circulatory function. PanAway has helichrysum in it.
The oils in Ortho Sport and Ortho Ease Massage Oils also assist the healing process. Ortho Ease massage oil was designed to soothe muscle aches and minor swelling. INGREDIENTS: Grapeseed oil, wheatgerm oil, sweet almond oil, olive oil, wheatgerm oil, vitamin E, and pure therapeutic-grade essential oils of birch, juniper, marjoram, red thyme, vetiver, peppermint, eucalyptus australiana and lemongrass. Ortho Sport massage oil is designed for both professional and amateur athletes. It is a stronger version of Ortho Ease with higher phenol content, which may produce a greater warming sensation. It is designed for soothing strained muscles and ligaments. INGREDIENTS: Oils of wheatgerm, grapeseed, olive, sweet almond, vitamin E, and the pure therapeutic-grade essential oils of birch, oregano, marjoram, red thyme, peppermint, Eucalyptus globulus, lemongrass, vetiver, and elemi.
Helpful Oils you May want to Use for Various Types of Pain
Muscle Soreness: Basil, marjoram, lavender, Relieve It, PanAway. Ligament: Lemongrass, lavender (equal parts), PanAway, Relieve It, elemi, and Idaho tansy.
Spasms: Aroma Siez with Ortho Ease or Ortho Sport Massage Oils. Rub 4 to 5 drops of essential oils over the area. If needed, add a little massage oil or V6 Mixing Oil to dilute.
Arthritis, Bursitis, and Tendonitis Recipes
Recipe #1
10 drops basil
8 drops wintergreen
6 drops cypress
3 drops peppermint
Rub oil blend neat on location. Mix with V-6 Mixing Oil or Massage Oil Base to massage larger areas of the body.
Recipe #2
Equal Parts: Lemongrass, helichrysum, marjoram and peppermint. Mix and apply, then ice pack.
Recipe #3
10 drops Rosemary CT cineol
10 drops Eucalyptus Radiata
10 drops Peppermint
Mix with 2 Tbsp. V-6 Mixing Oil or Massage Oil Base and use with ice packs.
Aromatherapy Treatment for Muscle and Joint Problems
When selecting oils, particularly for injuries, think through the cause and type of injury and select oils for each segment. For instance, tendonitis could encompass muscle damage, nerve damage, ligament strain or tear, inflammation, infection, fever on location, and possibly an emotion. Therefore, select an oil or oils for each perceived problem and apply in rotation or prepare a blend to cover all problems.
Any time there is tissue damage, there is always inflammation, which needs to be reduced first.
2 drops Hyssop essential oil
1 drop Juniper essential oil
a bowl piece of flannel or washcloth ice pack (optional)
Add the essential oils to a bowl of cold water, and stir well to disperse. Soak the cloth in the aromatic water. Wring cloth and apply to affected joint. Place a cold pack or ice pack (optional) over it to keep it cold. Layer a towel over this. Change the compress when it becomes warm or dry. Leave on for 20 to 30 minutes. Keep joint (limb) elevated if possible. During acute and severe bursitis pain, compress can be done three times per day.
Pulled Muscles or Muscle Spasms
Single Oils: Clove, myrrh, Roman chamomile, helichrysum, cypress, and lavender.
Blends: Aroma Siez, PanAway, Ortho Sport, and Ortho Ease.
Apply oil neat or mix V-4 Mixing Oil or Massage Oil Base and massage on location.
Cramps and Charley Horses
Magnesium and calcium deficiency may contribute to muscle cramps and charley horses.
Single Oils: Rosemary CT cineol with basil, clary sage, vetiver, cypress, marjoram, lavender, elemi or German chamomile.
Blends: Aroma Siez, Relieve It, Ortho Ease and Ortho Sport Apply oils neat or mix V-6 Mixing Oil or Massage Oil Base and massage on location
Supplements: Super Cal, Mineral Essence
Relieving Pain Caused by Overworked Muscles
Improper or excessive use and tension of muscles can lead to symptoms of overworked muscles hours later. When muscles undergo excessive tension for a length of time, muscle fatigue, swelling, soreness, stiffness, and aches may be experienced. Essential Oils can be an effective for muscle soreness and stiffness when a specific group of muscles has been affected. The essential oils that will be most helpful for overworked muscles are the anti-inflammatory, antispasmodic, and analgesic-containing oils. Tissue damage is usually accompanied by inflammation. Reduce inflammation by massaging with anti-inflammatory oils, to lesson tissue damage.
Anti Inflammation Oils
Single oils (in order of activity): peppermint, German chamomile, hyssop, myrrh, wintergreen/birch, marjoram, ravensara, lavender, and Roman chamomile, basil
Massage Oils: Ortho Ease, Ortho Sport
Blend: Aroma Siez Anti-inflammatory blend (for muscle, joints, and surrounding tissue) 3 drops lavender 4 drops cypress 3 drops wintergreen 4 drops marjoram 5-6 drops Roman chamomile 4 drops peppermint
Antispasmotic Oils
Basil, German Chamomile, helichrysum, lavender, marjoram, peppermint

Analgesic Oils:
Bergamot, wintergreen, helichrysum, lavender, lemongrass, marjoram, PanAway, peppermint
Recipe #1
5 drops Rosemary CT cineol
10 drops juniper
10 drops lavender
10 drops marjoram
5 drops vetiver
Recipe#2
4 drops juniper
5 drops wintergreen
4 drops lemon
2 drops Rosemary CT cineol
5 drops lavender
Mix in 1 oz. V-6 Mixing Oil or Massage Oil Base.
How to prepare your own High-Powered Massage Oil:
Add these formulas to 4 oz. V-6 Mixing oil or Massage oil base. You can also add these formulas to 4 oz. of Ortho Ease to strengthen its effects.
Recipe #1
10 drops wintergreen
10 drops peppermint
10 drops marjoram
8 drops elemi
8 drops vetiver
5 drops helichrysum
5 drops cypress
Recipe #2
20 drops wintergreen
15 drops marjoram
10 drops juniper
10 drops cypress
6 drops spruce
How to Make Hot and Cold Compresses
Applying essential oil compresses is an effective way of relieving pain and reducing inflammation.
Hot compress:
Hot compresses are helpful for backaches, rheumatism, arthritis, abscesses, earache, and toothache.
Fill a bowl with very hot water.
Add 4 to 5 drops of essential oil.
Dip a folded piece of sterile cotton cloth into the prepared water.
Squeeze out excess water.
Place the moistened cloth onto the affected area until it reaches body temperature. Repeat steps 3 through 5 two to three times.
Cold compres:
Cold compresses are helpful for headaches, neck tension, sprains, and strains.
Replace hot water with ice cold water and follow with steps 2 through 6.