The truth is more important than the facts.
Frank Lloyd Wright

Interdimensional
12 Strand DNA Activation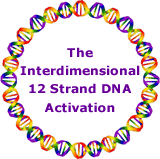 CD
mp3 Download
---
Akashic Wisdom Retrieval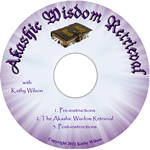 CD
mp3 Download
---
NOW in Kindle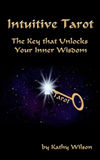 Don't have a Kindle? Don't fret. You can download the Kindle app for your PC or Mac computer, iPad, Android, Blackberry, and more HERE! Hey, it's FREE!!
Now you can read Kindle books on Nook with Calibre, a FREE app that synchs all ebook formats. Get it HERE!
---

If a friend forwarded The Journal of Spirited Coaching to you,
you can subscribe and get your very own newsletter sent to you personally twice a month.
Just go HERE

---
PRIVACY STATEMENT:
I will not distribute your email address to anyone. Period.
Experiencing a creative drought?
The articles in all of these ezines are available for you to use in your ezine or on your website. Please retain the copyright information and if you are using it on your website or ezine, please provide a link to http://www.warrior-priestess.com. My gratitude knows no bounds for your kindness.
Copyright©2014
Under One Roof
All rights reserved
The Perfection of Imperfection
Finally I gave into my craving to go to the ocean. Every so often this happens. I feel the need especially in the winter, when winter storms hit the Pacific Northwest and the ocean is at its wildest. I love the solitude of the deserted beaches, where I can be at one with the heart of my home - the Olympic Peninsula.
My intuitive inner voice kept telling me "Ruby Beach", so my husband and I took off for Ruby Beach one recent Saturday. The drive around Lake Crescent and through the Olympic National Park was beautiful, with many waterfalls from the recent rains and melting snow.
Finally we arrived at Ruby Beach. Contrary to what my intuitive mind had told me, this was not what I had been envisioning. I remembered it differently. In my memory there weren't hoards of people on the beach, letting their dogs run loose, polluting the air with their beach fire.
We walked as far as we could down the beach, away from everyone. I stood gazing at the raw power of the wind-blown waves and soon I felt nudged to do Tai Chi. The energy created by performing Tai Chi seems to always be enhanced when it's done in nature rather than indoors.
In the middle of my Tai Chi Form some people walked by, in between me and the ocean, distracting me from my Tai Chi practice. I faltered, and lost my place in the Form. As I began again I found my thoughts were unfocused and my energy weakened, but after a bit I once again found my connection. Again, some people walked by and again I faltered and had to refocus so as to regain my connection and the energy I was creating.
When I was complete with my Tai Chi I stood quietly, gazing at the pounding surf, feeling the salty wind on my face, and realized that I had been doing Tai Chi in order to share that very high energy with the Spirit of the Ocean... to give it the gift of the pure energy created with Tai Chi practice.
Because I faltered during the creation of my gift I deemed it imperfect. I silently apologized to the Spirit of the Ocean for my imperfect gift. Almost immediately I was gifted by by the Ocean with this wisdom: I heard the ocean's reply with my inner hearing.
"There is no need to apologize. Your gift was perfect. There is perfection in imperfection."
Feeling deep gratitude for this tidbit of wisdom and for the graciousness with which it was delivered, I mused on it for a bit. Here's what I gleaned:
The Higher Purpose of imperfection is to motivate us into action as we put forth effort to achieve perfection... or at least betterment. Without imperfection we'd remain in stasis. We wouldn't be learning, growing, or becoming greater. We would just stay stuck in place.
So when you become frustrated or discouraged because what you're trying to achieve isn't perfect, relax. Your imperfection is the motivation that nudges you on to create greater things... and to become greater yourself. Be grateful for the imperfections in your life as they continue to assist you in becoming even better than you are now.
Love,
Kathy
---


Book o' the Month
Books have always been an important part of my life. Because I love books so much, I want to share with you those that especially excite me. Here is this month's selection...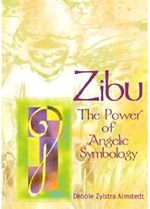 Zibu: The Power of Angelic Symbology by Debbie Z.
I met Debbie at a metaphysical bookstore where she was signing copies of her just-published book. We chatted for a while and she shared her path of how she went from being an executive secretary to channeling angelic symbols.
She said that when she was beginning her secretarial career, she took some shorthand classes. She discovered a natural talent for that style of writing and was so good at it that she soon was assisting the teacher in class. Of course, her ability served her well as she advanced in her career.
Years later, she became interested in calligraphy and began practicing it as a hobby. Like shorthand, it seemed to come naturally to her and she loved it.
One day as she was writing her daily journal, an angelic being came to her and gave her the first of many symbols along with the interpretation. The angel explained that Zibu is an ancient healing language expressed as symbols.
I found it fascinating how, on her path through life, she was being trained first through shorthand and then calligraphy in preparation for her most important work of drawing the Zibu Angel Symbols.
These beautiful symbols can be used in many ways:
drawn over doorways for angelic protection
in the garden to enhance the health of your plants
as wall art to radiate the wonderful energy throughout a room
on the body as henna or permanent tatoos
worn as the beautiful pieces of jewelry that Debbie creates
Zibu
is available on
Amazon.com
---
Symbol of the Month

Gratitude
From the book Zibu, The Power of Angelic Symbology by Debbie Z.
Follow the energy of this symbol, either with your eyes or by drawing it with pen or color crayon on paper. Although there are no directions on where to start, I like to begin at the center and follow the energy down, and as I do so I imagnine that it's the path of energy descending into matter. Then it changes direction and as it begins to change into a higher frequency, rising toward the heavens and then coming back down into my heart.
I invite you to play with this beautiful symbol and discover what it has to offer you.