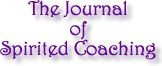 Enjoy inspirational, informational, and spiritual articles sent to you twice monthly.
Sign up HERE
Bonus! When you sign up you'll get my ebook, Overcoming F-F-Fear




Read past issues in the dusty, crusty archives HERE.
Getting in the Swing with Pendulums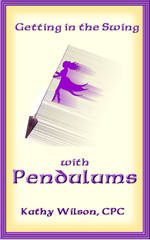 A pendulum is one of many divination tools used to obtain answers and Higher Wisdom regarding life issues. These tools are also known as oracles,
Although oracles come in many forms, such as pendulums, Runes, Tarot cards, psychics and mediums, and the I Ching, they all serve the same purpose. They're all tools designed to assist you in connecting to your sources of Higher Wisdom.
This ebook teaches you the use of the pendulum as a method by which you can connect with your spiritual guides and your Higher Self.
For years I taught classes on how to use pendulums and loved teaching others how easy and simple it is to use these handy metaphysical tools. It's always been one of my greatest joys to share the magic and wonders of the metaphysical realms with students and to see them light up as they discover, with the use of a pendulum, their own talents and abilities.
A pendulum can be used as a divination tool for many purposes. Most commonly it's thought of as a tool to get a yes or no answer to a question, but it's far more versatile than that, as you'll soon discover.
Pendulums area simple yet powerful tools for acquiring quick, accurate answers to basic questions.
"I enjoyed reading this book very much. I thought it was informative and well written. I read all I can about pendulum and am thrilled to have found this book!" ~ Melony A. Roberts
In this ebook you'll learn:
How to select a pendulum
Getting beyond "yes" and "no" answers
What to do when your pendulum doesn't move
How to create your own patterns and templates
Wood, Crystal, or Metal - which one is best for a pendulum
How to calibrate a pendulum to your energy
The importance of formulating your questions correctly - and how to do it
How to use your body as a pendulum
Discover how you can use your pendulum to quickly and easily get answers from your spiritual guidance anytime you want.
Amazon Kindle
$2.99

Don't have a Kindle reader? You can download an app for your PC, Mac, iPad, Android, Blackberry, and more HERE! It's FREE!!

Barnes and Noble Nook
$2.99

Don't have a Nook reader? You can download an app for your PC, Mac, iPad, Android, Blackberry, and more HERE! It's FREE!!