Contact Warrior Priestess
I'm always delighted to hear from those who have questions about Life Purpose Coaching, the vibrational healing modalities that I offer, and how Warrior Priestess Wisdom can empower them in their spiritual evolution.
Contact me via email:
kwilson@warrior-priestess.com
Contact me via phone:
360.437.9328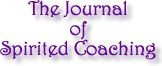 Enjoy inspirational, informational, and spiritual articles sent to you twice monthly.
Sign up HERE
Bonus! When you sign up you'll get my ebook, Overcoming F-F-Fear




Read past issues in the dusty, crusty archives HERE.