Spiritual Classes and Workshops
The following classes and workshops have a common thread. All of them are designed to assist you in remembering who you truly are - a Divine Being with unlimited possibilities. Each class focuses on a different aspect of how you can gain empowerment through your connection to Spiritual guidance and become your highest potential.
These classes are available in several venues - in person, private intensives, by phone (teleclasses), and online. There are benefits and drawbacks to each.
Online classes
My Spirit Guides have once again nudged me (actually, kicked me in the butt was more like it) in a new direction. I'm transforming all the in-person classes I used to teach into online classes. Why am I doing this? When Spirit talks, I listen. And in doing so I discovered that there are many benefits for everyone:
You have the freedom of being able to take the classes when and where you want! Can't you just see yourself cozied up with your laptop or iPad on the sofa, the music of your choice playing in the background, your favorite tea or coffee close at hand... and you're totally comfy in your sweats or jammies! Or maybe you're at the beach enjoying the sun, the view, and your online class! How can it get any better?!?
The price is less than the in-person classes because I have no overhead - no room rental, travel costs, etc.
The total cost of the class is less for you because you have no travel costs. What with high gas prices, new "security" measures at airports, and tightened budgets because of the current economy, getting to a class is a major issue.
Finding time in your busy schedule to attend a class you want isn't an issue. You take these online classes when YOU want, when it's convenient for you.
In person classes
These are the type of classes that everyone is familiar with. They offer comeraderie and personal interaction with other students and the teacher. You must travel to the class location, which adds to your cost of taking the class. In person classes are also more expensive because often there are costs of room rental which are added to the price of the class. Because they are limited to a smaller number of people than teleclasses the per person cost is greater.
Private Intensives
This format is for those who want to dive deeply into the subject of the class and have the greatest experience with the fastest learning. Intensives can also be oriented specifically to the needs and desires of the student, enhancing their experience and the knowledge gained from it. Because an intensive is not shared with others, the cost is greater to the student.
---


A pendulum can be used as a divination tool for many purposes. Most commonly it's thought of as a tool to get a yes or no answer to a question, but it's far more versatile than that, as you'll soon discover. It's a simple yet powerful tool for acquiring quick, accurate answers to basic questions.



Your Chakras are much more than whirlygigs of energy located in certain areas of your body. They serve a very great purpose... one which has many uses to assist you in creating your best life. Discover how you can use your Chakras to power up your manifesting. Then get ready to receive your highest and best of your desires.



This first section of The Magical Mystical Online Classes focuses on psychic protection, which is basically protecting your energy and the energy around you. You'll discover powerful and proven techniques for protecting yourself and the spaces around you from lower vibrational energies - energies that can impact your physical, mental, and emotional well-being. Learn what Geopathic Stress is, how it can affect your health and well-being, and how to cure it. Practice a most powerful Feng Shui cure to keep the energy in your home and business clear, clean, and flowing freely.



This section focuses on spiritual communication - the many ways in which you're constantly given guidance by all types and kinds of spirit guides - your Angels, Higher Self, Animal Messengers, your very own Mystical Mentors, and more. Discover how to go beyond yes/no answers with a pendulum. And begin channeling with a special process developed by me in cooperation with my spirit guides!



In this section learn how your body talks to you and how you're talking to your body. Learn how to decode the messages your body is giving you. Discover the messages you're now giving it that are creating disharmony and disease. Use crystals with your chakras to raise the frequency of them and stimulate healing. Learn several methods of kinesiology, or muscle testing, for quick, easy, and clear communication with your body. And finally, enjoy exploring the use of essential oils for greater health. Bonus: VitaFlex and Raindrop Therapy instructions are included!



An Inner Journey is a spiritual, self growth workshop designed to help you identify the clues that will lead you to the treasure of your Life Purpose... and fully integrate it into your life. During the workshop you'll use processes and exercises especially designed to guide you toward recognition of the clues you set up for yourself to remember your life purpose and to help you easily begin living the life of your destiny.
Enjoy the workshop of your life when you want, where you want. Discover your life purpose and implement it into your life on your own time. No need to rush to class or rearrange your schedule. With the online workshop, you can take all the time you want to enjoy the exploration of your inner journey. Take the workshop from the convenience of your home, or take it with you to the beach or the coffee shop on your laptop. You choose the location for this workshop!
An Inner Journey online class is currently being updated.
If you would like to know when it's once again available,
please email me and I'll put you on the list to notify.
How to Read the Tarot Online Class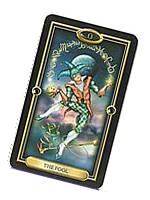 For years I've been teaching classes in Tarot so others could learn how to read the Tarot for themselves, their friends, and their clients. The method I use to teach my students has resulted in all of them becoming adept Tarot card readers within a matter of a very few hours.
More importantly, they learned to trust their intuition and spiritual guidance as they practiced interpreting the cards using my methods. Whole new worlds of valuable information opened up to them. The simple but effective methods from my classes are included in this course so you can quickly and easily learn to interpret the Tarot. In fact, you'll be doing an intuitive Tarot reading within shortly after beginning the course.

Overcoming the Winter Blahs... Naturally
The Winter Blahs are technically known as SAD (Seasonal Affective Disorder). SAD describes pretty accurately what it's like to experience this debilitating disorder. The Winter Blahs are caused by one thing... the lack of light. Find out what you can do naturally - without the use of dangerous and additive antidepressants or taking an expensive vacation to the tropics - to dispell the effects of the Winter Blahs.

---


This class is an Attunement to become a Reiki Level 1 and 2 Practitioner. Learn the history of Reiki, how to begin and end a Reiki session, and creating a sacred space with clear energy for your sessions. During this class learn five techniques for sending the healing Reiki energy to people and situations in other locations as well across time. Learn The Reiki Boost - a method that quickly clears and boosts energy. Experience giving Reiki session to your classmates and receiving it from them. Combine Reiki with essential oils and crystals for enhanced energetic healing.



Experience your profound spiritual journey during this powerful personal growth workshop. The workshop is composed of 12 modules, each one building upon the one before it. Each session begins by creating a sacred space to open and enhance our connection to our source of Higher Wisdom.

Whether you know it or not, you already have the ability to get answers and guidance from your Angels, guides, Higher Self, and Spirit/Source/Godess/God. During this beginning level class you'll open to the awareness of your own psychic abilities. You'll use a variety of tool to assist you in getting information from your Higher Sources of Wisdom.



Re-Connecting With the Spiritual Gifts of Mother Earth

Reconnect to the power of your own psychic abilities ad you work with the gifts of Mother Earth, such as crystals and animal messengers, during this hands-on workshop. Empower yourself to receive the energy and wisdom of these beautiful gifts from Gaia during this second in the Magical Mystical Workshop series.

What if you had access to a source of Higher Wisdom that would enable you to get the answers you want, when you want them? During this hands-on workshop open to the awareness of your own psychic abilities as you experience the many ways in which you are already receiving guidance from your angels, guides, and Spirit/Source/The Universe.

How to Read the Tarot: The Basics
The depth of knowledge you can obtain about situations in your life is unlimited with the use of the Tarot. During this class you'll build a foundation of knowledge about the Tarot and will be doing practice readings to integrate what you learn.

How to Read the Tarot: Advanced
The definition of "arcana" is secret or hidden knowledge. The Major Arcana cards represent the Soul's journey during an Earthwalk. This journey is divided into three levels in the Major Arcana, giving the Tarot reader incredible depth of information for each card when considered in relation to the position of the card within the spread and other cards surrounding it.



Recognize the many ways in which you're already communicating with your sources of Higher Wisdom in this series of five teleclasses. Get hands-on experience using tools to converse with your Spirit Guides, Higher Self, Mystical Mentors, and Animal Guides. Use the Higher Wisdom you receive to make choices for the highest and best interest of all concerned.