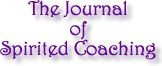 Enjoy inspirational, informational, and spiritual articles sent to you twice monthly.
Sign up HERE
Bonus! When you sign up you'll get my ebook, Overcoming F-F-Fear




Read past issues in the dusty, crusty archives

Body Wise Healing
The Magical Mystical series of classes was co-created with my spirit guides as an introduction for people who want to explore the many paths of psychic and spiritual awareness.
In this section, you'll learn how your body talks to you and how you're talking to your body. With this new-found knowledge, you'll be able to understand the messages your body is giving you, telling you what it needs you to do in order to enjoy optimum health. Discover what messages you're now giving it that are creating disharmony and disease. Use crystals with your chakras to raise the frequency of them and stimulate healing. Learn several methods of kinesiology, or muscle testing, for quick, easy, and clear communication with your body. And finally, enjoy exploring the use of essential oils for greater health.
In this online class you'll learn:
how your body is talking to you and what it's saying
what you're telling your body that manifests health or disease
three methods of Kinesiology: a handy communication device for you and your body
a technique for direct, intuitive communication with your body
the use of crystals on your chakras to stimulate healing
about ancient healing methods using essential oils
about VitaFlex, a technique combining reflexology and essential oils for potent healing. Includes basic instructions
how and when to perform Raindrop Therapy using essential oils and gentle massaging techniques
$24.95
What past participants say about this class:
"I really enjoyed the energy work and feeling auras." Jerrilee W., Port Townsend, WA

"Excellent clarification of all method.!" Colleen White, Port Hadlock, WA.

"Everything was exactly what I needed. Thank you!" Kim Pratt, Port Townsend, WA.

"The practical aspects of the class are so important. I really appreciated the time dedicated to these aspects." Carrie K, Tacoma, WA

"This was a very eye-opening class. Especially well done for lay persons." Keith Stone, Tacoma, Wa.