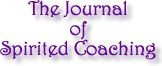 Enjoy inspirational, informational, and spiritual articles sent to you twice monthly.
Sign up HERE
Bonus! When you sign up you'll get my ebook, Overcoming F-F-Fear




Read past issues in the dusty, crusty archives


A pendulum can be used as a divination tool for many purposes. Most commonly it's thought of as a tool to get a yes or no answer to a question, but it's far more versatile than that, as you'll soon discover. It's a simple yet powerful tool for acquiring quick, accurate answers to basic questions.
In this online class you'll learn:
How to select a pendulum
Getting beyond "yes" and "no" answers
What to do when your pendulum doesn't move
How to create your own patterns and templates
Which are the best materials for a pendulum to be made of
How to calibrate a pendulum to your energy
Why it's better to make your own patterns
The importance of formulating your questions correctly - and how to do it
Discover how you can use your pendulum to quickly and easily get answers from your spiritual guidance whenever you want.
$9.95