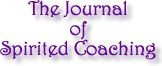 Enjoy inspirational, informational, and spiritual articles sent to you twice monthly.
Sign up HERE
Bonus! When you sign up you'll get my ebook, Overcoming F-F-Fear




Read past issues in the dusty, crusty archives
How to Read the Tarot: The Basics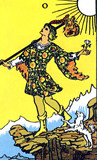 No one knows exactly how ancient the Tarot is, or where it began. Evidence has proven that it was used in ancient Egyptian times. It's also connected to the ancient wisdom of the Kabbalah Tree of Life.
One thing is known for certain: it's a powerful method for connecting to sources of higher wisdom. The depth of knowledge you can obtain about situations in your life is unlimited with the use of the Tarot. A complete Tarot reading can give you insight into such things as :
how your thoughts are contributing to the situation, or even creating it
underlying influences, often including past lifetimes
the probable near future
influences that are passing out of the picture
your hopes and fears that are affecting the situation
the person near you who is influencing the issue and how they're doing it
With the new found knowledge you receive from the Tarot, you'll find new perspectives, a wider array of options, and the wisdom to make the best choices.
During this class you'll build a foundation of knowledge about the Tarot as you learn the meanings of:
the Minor Arcana
the suits - Wands, Swords, Cups, and Discs
the numbers of the cards
the people cards - King, Queen, Knight, Page
each position of a card in a spread or layout and how it relates to the meaning of the card
You and the other participants will be doing practice readings with each other to integrate what you learn. Bring your own deck or use one of the demo decks available. Included with this class is How to Read the Tarot: Advanced, in which you'll learn the Major Arcana (the Journey of the Soul).
Date to Be Determined
1pm to 5:30pm
$79 (includes Advanced Tarot)
The Crystal Room
Port Ludlow, WA 98332
For more information call 360.437.9328
or email me at Kathy@warrior-priestess.com