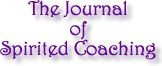 Enjoy inspirational, informational, and spiritual articles sent to you twice monthly.
Sign up HERE
Bonus! When you sign up you'll get my ebook, Overcoming F-F-Fear




Read past issues in the dusty, crusty archives

Spiritual Communication
The Magical Mystical series of classes was co-created with my spirit guides as an introduction for people who want to explore the many paths of psychic and spiritual awareness.
This section focuses on spiritual communication - the many ways in which you're constantly given guidance by all types and kinds of spirit guides - your Angels, Higher Self, Animal Messengers, your very own Mystical Mentors, and more. Discover how to go beyond yes/no answers with a pendulum. And begin channeling with a special process developed by me in cooperation with my spirit guides!
In this online class you'll learn:
what VAKO Spiritual Communication is and how to use it for easy and clear interpretation of spiritual messages
the Art and Science of Channeling
to ask a better question in order to get a better answer
an easy method for channeled writing
how to communicate with your Magical Mentors
about selecting, calibrating, and using a pendulum
how to go beyond Yes/No with your pendulum
how to recognize Animal Messengers and decode their messages
empowered and clear interpretation of your dreams
$24.95
What past participants say about this class:
"I really enjoyed the energy work and feeling auras." Jerrilee W., Port Townsend, WA

"Excellent clarification of all method.!" Colleen White, Port Hadlock, WA.

"Everything was exactly what I needed. Thank you!" Kim Pratt, Port Townsend, WA.

"The practical aspects of the class are so important. I really appreciated the time dedicated to these aspects." Carrie K, Tacoma, WA

"This was a very eye-opening class. Especially well done for lay persons." Keith Stone, Tacoma, Wa.