Interdimensional
12 Strand DNA Activation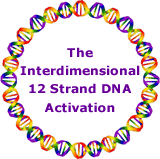 CD
mp3 Download
---
Akashic Wisdom Retrieval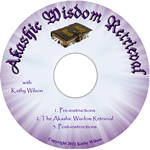 CD
mp3 Download
---
NOW in Kindle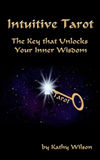 Don't have a Kindle? Don't fret. You can download the Kindle app for your PC or Mac computer, iPad, Android, Blackberry, and more HERE! Hey, you don't pay a cent for it!
Now you can read Kindle books on Nook and other ebook formats, too, with Calibre, an app that synchs all ebook formats... and it doesn't cost a penny!
---

If a friend forwarded The Journal of Spirited Coaching to you,
you can subscribe and get your very own newsletter sent to you personally twice a month.
Just go HERE

---
PRIVACY STATEMENT:
I will not distribute your email address to anyone. Period.
Experiencing a creative drought?
The articles in all of these ezines are available for you to use in your ezine or on your website. Please retain the copyright information and if you are using it on your website or ezine, please provide a link to http://www.warrior-priestess.com. My gratitude knows no bounds for your kindness.
Copyright©2015
Under One Roof
All rights reserved
Missing Parts
In a recent Omnidimensional reading for a client, information was given that I found confusing. The message was about looking for that which is missing in others in order to create something greater with that person or those people.
Now, this seemed real contrary to what I've read about how to get people, either singularly or in groups, to work, create, and produce optimally. In life coaching we focus on the positive aspects of a person, not on what's missing or what they're lacking.
After a bit of contemplation, I began to understand what the message meant. It is this: what we lack within ourselves, or perceive ourselves as lacking, we look to others to supply us.
How that shows up is most often recognized in relationships, such as married couples. How often have you thought to yourself, "What the heck does she/he see in him/her?" The answer is simple. That which she/he is lacking.
Review some of the most successful, happy, satisfied long-term couples you know and you'll begin to see that they have opposite qualities. Examine this a little closer and what you'll discover is that one draws what they lack from the other.
For example, I know of several couples in which one is grounded and stable, while the other is flighty, spontaneous, kinda "out there". The grounded one brings security to the other, allowing a solid foundation from which creativity can be built upon and thus flow freely. The other person brings excitement and adventure to the grounded one's life, which could otherwise be quite boring and stagnant.
This principle applies not only to couples, but to groups of people such as those who work together.
Yes, it's important to know what qualities each one brings to a relationship, whether it's with one person or a group. It's just as valuable, if not more, to know what they are missing and are therefore searching for, because that is their motivation in life.
No one is born onto this planet complete. We all came here to have experiences and to learn from them in order to raise our awareness, our vibration.
This is why we are all missing parts. How better to learn? If you already have a quality then you already know all about it. But if you're missing one, or if it isn't up to full power yet, you're driven to learn about it. And the best way to learn about it so you can incorporate it into your life is to have a teacher. And the best teacher is one who already has that quality.
Love,
Kathy
---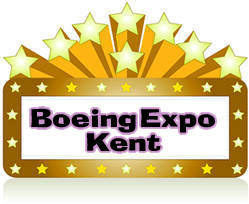 Yep. It's coming soon!
The BIGGEST holistic fair in the state of Washington. This is HUGE! Two basketball courts huge. Filled with energy healers, psychics, readers, astrologers, massage therapists, and lots of vendors with crystals, books, clothing, artwork and more!
Of course, I'll be there. I'll be doing readings (I'm not sure what type yet, so stay tuned), PLUS I'll have all my CDs on sale.
AND I'm reducing the metaphysical stuff I've gathered over the years and will be selling Tarot decks, meditational CDs, and other things that I just never use any more. Some stuff I've never even used. It's my metaphysical garage sale!
Boeing Conscious Wellness Expo
Saturday July 25, 2015 - 10 AM to 4 PM
Kent Commons
525 Fourth Avenue N., Kent, WA 98042
No Charge for Admission
Hourly door prize drawings
Hourly Speakers
---
Symbol of the Month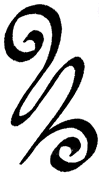 Illumination
From the book Zibu, The Power of Angelic Symbology by Debbie Z.
Follow the energy of this symbol, either with your eyes or by drawing it with pen or color crayon on paper. Although there are no directions on where to start, I like to take a few moments to connect with the energy. As I do so, I sense a starting point for the energy and follow it as it flows around. I sense that each downward stroke is connecting me to the physical 3D world and the upward strokes are a visit to the spiritual realms. The circling movements I sense as the swirling of energies of both spiritual and physical blend so I can understand the higher wisdom received in meditation with this symbol.
Suggested uses:
Draw the symbol over your heart with a pen, body paints, or henna tattoo.
Using a colored felt pen or paint, draw the symbol on paper and hang it on your wall in an area of your home where you meditate and could use the energy of the symbol
Place the image on your Treasure Map to help you awaken to your highest potential.
I invite you to play with this beautiful symbol and discover what it has to offer you.
Debbie creates silver Zibu Angel symbol jewelry - earrings and pendants. Not only are they beautiful, but when you wear them you surround yourself with their wonderful energy. She does custom work, too.