The idea is never a solution, but is always a journey.
Gate 56
Rave I'Ching Cards
Interdimensional
12 Strand DNA Activation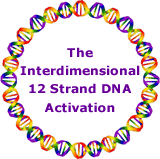 CD
mp3 Download
---
Akashic Wisdom Retrieval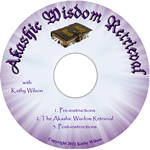 CD
mp3 Download
---
Warrior Priestess Wisdom Ebooks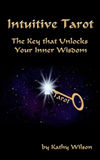 Now available for Kindle AND Nook ebook readers.
---

If a friend forwarded The Journal of Spirited Coaching to you,
you can subscribe and get your very own newsletter sent to you personally twice a month.
Just go HERE

---
PRIVACY STATEMENT:
I will not distribute your email address to anyone. Period.
Experiencing a creative drought?
The articles in all of these ezines are available for you to use in your ezine or on your website. Please retain the copyright information and if you are using it on your website or ezine, please provide a link to http://www.warrior-priestess.com. My gratitude knows no bounds for your kindness.
Copyright©2016
Under One Roof
All rights reserved
The Illusive Quality of Balance

The following was recently channeled to me
from the Omnidimensional Beings
We would talk to you about balance. It is an illusive quality, is it not? And so it is designed to be. For the true quality of balance is stasis. Non-movement.
Within the state of non-movement there can be no growth. It is only when things are not in balance that there is movement, allowing for growth, change, and improvement.
Consider that true balance occurs only in fleeting moments, rather more like passing moments, as the scales tip from one extreme toward its opposite.
Always in your Third Dimension are you and all within your world striving to achieve balance. And yet, truth be known, the quality of balance is already within all, no matter what the degree of apparent imbalance. It is, you see, merely your point of view, your perspective, that determines for you the degree to which a thing is in or out of balance. Shift your perspective and you realize a different point of balance.
Balance isn't about having equal parts of exact opposites. It is truly about the subject being all degrees of opposites, plus all that might be connected in some manner, whether it be vital or inconsequential. True balance contains all, not just equal bits of opposites.
To truly know balance open yourself up to gathering about you all that is related to the issue or subject. Gather all that is remotely akin or associated to the subject, as well as all that is hugely related. It is only by doing thus that you can achieve true balance. For to limit yourself and your knowledge is to threaten the stability, the well-being, and yes, the balance of your life.
Love,
The Omnis and Kathy
---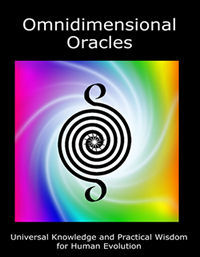 Coming REAL SOON!
The Paperback Edition AND
The Card Deck

Wahooo! It's only a matter of a very few days before the Omnidimensional Oracles book is available in paperback edition on Amazon.com as well as in your favorite bookstore.
The card deck is coming soon also. Right now I'm awaiting the proof which is being sent to me. If there are no corrections, it'll be available within a few days after I receive the proof. Then it'll be available to you, too!
As the Omnidimensional Beings have said, "Symbols hold the energy of truth about the structure of your world and how it works. When used with proper intent, these symbols then become oracles of great knowledge and wisdom. All will benefit from a consultation with these symbols."
No matter what your level of experience and knowledge about oracles, these symbols are of valuable aid in understanding how to improve the quality of your life. The information contained within the description of each symbol can take you from the very beginning stages of understanding Universal concepts to the greater utilization of them in your world.
If you can't wait for a few more weeks, the ebook version is now available on Kindle.
---


Omnidimensional Symbol of the Month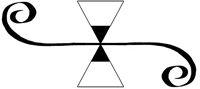 Balance
An excerpt from
Omnidimensional Oracles,
as received by Kathy Wilson
In all things there is a point of balance. And yet, this point is so small, so infinitesimal, that it is often overlooked. Its smallness is often mistaken for non-existence, but in truth there is always a point of balance in all things.
The point of balance is not the final and grand goal. Indeed, it is but a measurement between two or more items, occurrences, or events. It is the place where you can stand, metaphorically speaking, and study the other related items from a place of neutrality, and yet it is a place that is also a part of those things you are studying. The point of balance offers you a unique perspective in all instances in which there is more than one part or ingredient.
Rather than a resting place, then, the balance point is a learning place. A place where you can gather and assimilate new information and knowledge, different and unique from any gathered previously. Because it is a neutral place, information gained from the balance point will be free of influences and bias. It is a neutral platform from which you can view all that is associated with the query or relevant to the issue. This, then, gives you a clean, clear viewpoint which contains only the purest of information regarding an issue, subject, occurrence, event, or item.
Search for the balance point in all things in order to gain the most clear, uncontaminated truths.
Suggestions for Using the Symbol
Take a few moments to connect with the energy of this symbol. Then follow the energy, either with your eyes or by drawing it with pen or color crayon on paper. As you do so, you can more easily understand the higher wisdom that may be received in meditation with this symbol.
Other suggested uses:
Draw the symbol over your heart or appropriate part of your body with a pen, body paints, or henna tattoo.
Using a colored felt pen or paint, draw the symbol on paper and hang it on your wall in an area of your home where you meditate and could use the energy of the symbol
Place the image on your Treasure Map to help you awaken to your highest potential.
I invite you to play with this beautiful symbol and discover what it has to offer you.
Omnidimensional Oracles - 66 symbols given to me by the Omnidimensional Beings whom I've been channeling for a couple of years now. These symbols contain specific energy which is explained in the accompanying channeled messages from the Omnis.
Get your own Omnidimensional Oracles Kindle ebook now!
Omnidimensional Oracles
Coming SOON!! Omnidimensional Oracles in paperback!!