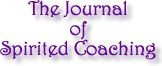 Enjoy inspirational, informational, and spiritual articles sent to you twice monthly.
Sign up HERE
Bonus! When you sign up you'll get my ebook, Overcoming F-F-Fear




Read past issues in the dusty, crusty archives HERE.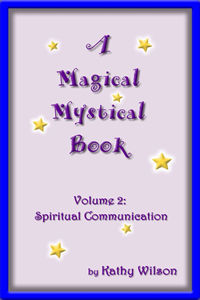 A Magical Mystical Book
Volume 2: Spiritual Communication
The Magical Mystical series was originally in-person classes and workshops that were co-created with my spirit guides as an introduction for people who want to begin their exploration of the many paths of metaphysical, psychic, and spiritual awareness.
Now you can enjoy learning about your magical, mystical world at home or anywhere with the convenience of this series of Kindle ebooks.
In this second volume of Magical Mystical ebooks you'll learn about spiritual communication - the many ways in which you're constantly given guidance by all types and kinds of spirit guides - your Angels, Higher Self, Animal Messengers, your very own Mystical Mentors, and more. Discover how to go beyond yes/no answers with a pendulum. And begin channeling with a special process developed by me in cooperation with my spirit guides!
In this ebook you'll learn:
what VAKO Spiritual Communication is and how to use it for easy and clear interpretation of spiritual messages
the Art and Science of Channeling
to ask a better question in order to get a better answer
an easy method for channeled writing
how to communicate with your Magical Mentors
about selecting, calibrating, and using a pendulum
how to go beyond Yes/No with your pendulum
how to recognize Animal Messengers and decode their messages
empowered and clear interpretation of your dreams
Enjoy it now!
Don't have a Kindle reader? You can download an app for your PC, Mac, iPad, Android, Blackberry, and more HERE! It's FREE!!