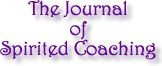 Enjoy inspirational, informational, and spiritual articles sent to you twice monthly.
Sign up HERE
Bonus! When you sign up you'll get my ebook, Overcoming F-F-Fear




Read past issues in the dusty, crusty archives HERE.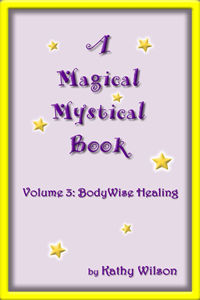 A Magical Mystical Book
Volume 3: BodyWise Healing
The Magical Mystical series was originally in-person classes and workshops that were co-created with my spirit guides as an introduction for people who want to begin their exploration of the many paths of metaphysical, psychic, and spiritual awareness.
Now you can enjoy learning about your magical, mystical world at home or anywhere with the convenience of this series of Kindle ebooks.
In this third volume of Magical Mystical ebooks, discover powerful and proven techniques so that YOU can heal your body... naturally.
In this ebook you'll learn:
how your body communicates with you
simple methods for interpreting the messages you body sends you
how you're communicating with your body
what your body needs for optimum health
quick, easy, and simple methods for communicating with your body
about the use of crystals in bringing your body's energy back into balance
how to heal through your chakras
about proven healing modalities that you can use on yourself
and more
Enjoy it now!
Don't have a Kindle reader? You can download an app for your PC, Mac, iPad, Android, Blackberry, and more HERE! It's FREE!!