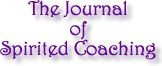 Enjoy inspirational, informational, and spiritual articles sent to you twice monthly.
Sign up HERE
Bonus! When you sign up you'll get my ebook, Overcoming F-F-Fear




Read past issues in the dusty, crusty archives HERE.
Wisdom of Warrior Priestess: Volume III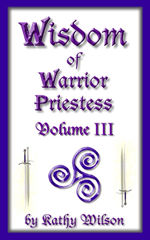 The work of a priestess is to receive wisdom from Higher Sources interpret the information. She must then translate the messages into language that can be understood by the masses.
For many years, it has been my responsibility, my honor, and my privilege as Warrior Priestess Magdalene to interpret and share the messages I've received from my Sources of Higher Wisdom. This is the first of several ebooks in which I share with you the tidbits of wisdom my spiritual guides have given me. All are intended to ease your journey this life walk.
The experiences you have serve one purpose: to offer you knowledge with which you can improve your life and raise your vibration. The messages in this ebook, and those books that follow, will assist you in gleaning the knowledge and wisdom you desire.
Here's a sample of the wisdom you'll find inside Volume III of the Warrior Priestess Wisdom ebook series:
The Secret of Being Heard
The Highest Purpose of Competition
Stirring Up the Energy
Remembering the Future
The Seven Tools of Creation
Flicker Rate
Standing in Time
Catching Fear
Paint Your Pipes
Right Livelihood
Pumping Out the Toxins
Busting Through Burn-out
The Missing Key to Successful Manifesting
You and I
Enjoy it now!
Don't have a Kindle reader? You can download the Kindle app for your PC, Mac, iPad, Android, Blackberry, and more HERE! It's FREE!!