Interdimensional
12 Strand DNA Activation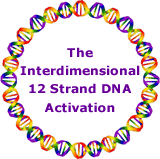 CD
mp3 Download
---
Akashic Wisdom Retrieval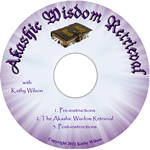 CD
mp3 Download
---
Kindle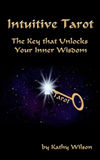 Don't have a Kindle? Don't fret. You can download the Kindle app for your PC or Mac computer, iPad, Android, Blackberry, and more HERE! Hey, you don't pay a cent for it!
Now you can read Kindle books on Nook and other ebook formats, too, with Calibre, an app that synchs all ebook formats... and it doesn't cost a penny!
---

If a friend forwarded The Journal of Spirited Coaching to you,
you can subscribe and get your very own newsletter sent to you personally twice a month.
Just go HERE

---
PRIVACY STATEMENT:
I will not distribute your email address to anyone. Period.
Experiencing a creative drought?
The articles in all of these ezines are available for you to use in your ezine or on your website. Please retain the copyright information and if you are using it on your website or ezine, please provide a link to http://www.warrior-priestess.com. My gratitude knows no bounds for your kindness.
Copyright©2015
Under One Roof
All rights reserved
When in Doubt
If you're human and walking on this planet, you've experienced doubt many times. It's part of the free will that we've been allowed. And it has a greater purpose than to just frustrate and confuse you.
It can be often difficult to recognize doubt. Like fear, it can have many different faces. Sometimes doubt appears to you as your inner voice speaking of reasons why not to do something you've been planning. Sometimes it comes as a feeling in your gut, a sinking feeling. Sometimes it feels as if every cell in your body is resisting that thing you've been planning.
The purpose of doubt is to slow you down - even stop you - so that you can fully investigate the choices you're being confronted with. Only by doing so can do what you need so you can choose best. And the best thing you can do is to stop.
When you feel doubt in whatever form it's taking for you, it's time for you to come to a complete stop in your forward-moving actions. It's time to look at the evidence surrounding the doubt. Things to research, discover, and muse upon may include:
What specific part or parts of the action do you find you're resisting?
Has something similar occurred in your past? If so, what about that incident produced undesirable results?
If this is a brand new experience with no similarities to any in your past, what exactly is the newness that you're resisting?
If you discover that this is a repeat performance in some way with another action you took that served you up with less than desired results, then there's a good reason why it's coming up for you again. You obviously didn't learn what the experience had to offer you the first go-round. Or maybe during the last several go-rounds.
And now you're being given the opportunity to delve into the proposed action, to research exactly what you are to learn from it. When you uncover the learning you might glean from this action, then you have the information you need with which to make better choices. Making the proper choices rewards you with the greatest gift of all - wisdom to take the correct action.
The bottom line is, when in doubt... don't.
Don't jump into action. Don't make a choice or a decision. Not until your doubt is dissolved by adequate and thorough study and research to determine the right action or actions.
Then, and only then, is the right time to spring into action.
Love,
Kathy
---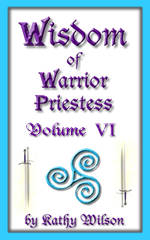 The latest collection of wisdom from
Warrior Priestess!
I've selected only the best articles from all the editions of my newsletter, The Journal of Spirited Coaching, from the last two years. They're all conveniently gathered into the latest volume of my Wisdom of Warrior Priestess ebooks.
See a sample of what's in the book and purchase it in Kindle on Amazon.com.
---

Why take an online class rather than an in-person class?
You have the freedom of being able to take the classes when and where you want! Can't you just see yourself cozied up with your laptop or iPad on the sofa, the music of your choice playing in the background, your favorite tea or coffee close at hand... and you're totally comfy in your sweats or jammies! Or maybe you're at the beach enjoying the sun, the view, and your online class! How can it get any better?!?
The price is less than the in-person classes because I have no overhead - no room rental, travel costs, etc.
The total cost of the class is less for you because you have no travel costs. Hhigh gas prices, new "security" measures at airports, and tightened budgets because of the current economy mean that getting to a class out of your area is a major issue.
Finding time in your busy schedule to attend a class you want isn't an issue. You take these online classes when YOU want, when it's convenient for you.
The variety of classes I offer covers many of the basic metaphysical arts and practices, such as using a pendulum, reading the Tarot, working with your Chakras, and more. Check out the complete list for more complete information about these convenient classes.
---
Symbol of the Month

Awakening
From the book Zibu, The Power of Angelic Symbology by Debbie Z.
Follow the energy of this symbol, either with your eyes or by drawing it with pen or color crayon on paper.
Although there are no directions on where to start, I like to take a few moments to connect with the energy. As I do so, I sense a starting point for the energy and follow it as it flows around. I sense that each downward stroke is connecting me to the physical 3D world and the upward strokes are a visit to the spiritual realms. The circling movements I sense as the swirling of energies of both spiritual and physical blend so I can understand the higher wisdom received in meditation with this symbol.
Suggested uses:
Draw the symbol over your heart or appropriate part of your body with a pen, body paints, or henna tattoo.
Using a colored felt pen or paint, draw the symbol on paper and hang it on your wall in an area of your home where you meditate and could use the energy of the symbol
Place the image on your Treasure Map to help you awaken to your highest potential.
I invite you to play with this beautiful symbol and discover what it has to offer you.