Symbols hold the energy of truth about the structure of your world and how it works.
The Omnidimensional Beings
NEW!!
Evolutionary!!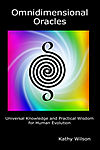 Omnidimensional Oracles
is now available in paperback and Kindle on Amazon.com!
Interdimensional
12 Strand DNA Activation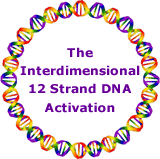 CD
mp3 Download
---
Akashic Wisdom Retrieval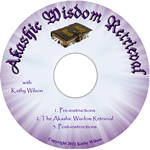 CD
mp3 Download
---
Warrior Priestess Wisdom Ebooks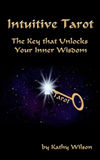 NEW!!


Each ebook only $2.99
Now available on Kindle
---

If a friend forwarded The Journal of Spirited Coaching to you,
you can subscribe and get your very own newsletter sent to you personally twice a month.
Just go HERE

---
PRIVACY STATEMENT:
I will not distribute your email address to anyone. Period.
Experiencing a creative drought?
The articles in all of these ezines are available for you to use in your ezine or on your website. Please retain the copyright information and if you are using it on your website or ezine, please provide a link to http://www.warrior-priestess.com. My gratitude knows no bounds for your kindness.
Copyright©2016
Under One Roof
All rights reserved
Omnidimensional Oracle: Protection
There are basically two types of protection. One comes from within and the other originates from without. Neither is better than the other as a general rule.
However, because nothing is ever general but is always specific, there is always a need for choice in any circumstance for which protection is wanted or needed.
Protection from without might include some sort of foul weather clothing or gear to protect you from adverse elements of weather, such as rain or extreme cold. This type of protection is obvious and easily acquired. It is easier in its application and usage than that of protections from within.
It is the protection from within that is not so obvious, easy, nor so simple in its usage. And yet it is by far the more important of these two types of protection.
Protection from within, being intangible, may take a multitude of forms. It can range from protecting your most important life values by upholding personal boundaries to setting an energy field around yourself for protection from lower frequential energies. And of course there are myriad examples in between these two variables.
There are as many types of protection from within as there are valuables within to protect. Those inner valuables are of far greater worth than anything of the outer reality.
Aside from the human body, all the rest of those items deemed valuable that reside without are simply things. Stuff. All things and all stuff can be replaced. It is those inner valuables that can never be replaced and which are in the greatest need of protection.
As already mentioned, life values are one example of such, as are your truest and most authentic feelings, your core beliefs that you came into this life with, and the passions and desires that propel you to perform your purposed work which you came to this planet to do. It is these things, and more of a similar nature, that are most in need of your protection.
As you journey through this life, learn those methods that are most effective in protecting these most valuable of your possessions. Be courageous, relentless, and precise in their use. Stay ever on the alert for those occasions when these, your most valuable possessions, need protection. As you do so you'll discover the inestimable value of your protection methods and devices.
Additionally you'll realize that the value of that which you are protecting will increase exponentially.
Love,
Kathy
ps. If you want ALL 66 of the Omnidimensional Oracles now, they're in the book, which is available in paperback and Kindle on Amazon.com!
---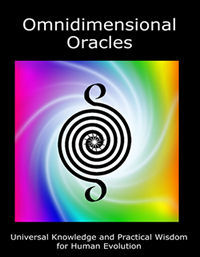 It's Evolutionary!!
Omnidimensional Oracles:
Universal Knowledge and Practical Wisdom for Human Evolution

The knowledge and wisdom contained within this collection of 66 symbols and their definitions was given to me by those who are called Omnidimensional Beings. These beings have been sharing their loving wisdom and gentle knowledge with me for several years.
During those years I've shared their beneficent messages with others through private sessions, monthly articles in The Sedona Journal, and this newsletter.
For over a year I've been working with the Omnis, as I call them, creating and producing this book of symbols. The symbols included in this book are simple in form yet powerful in use. With each one is given their higher meaning and how you can use this knowledge and wisdom in your daily life.
These symbols can take you from the very beginning stages of understanding Universal concepts to the greater use of them to improve the quality of your life.
As the Omnidimensional Beings said, "Symbols hold the energy of truth about the structure of your world and how it works. When used with proper intent, these symbols then become oracles of great knowledge and wisdom. All will benefit from a consultation with these symbols."
Read more about the Omnidimensional Oracles book here.
It's now available in paperback and Kindle at Amazon.com.
---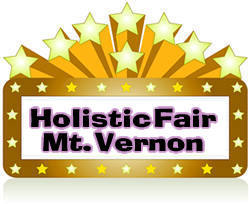 Mystical Winds Holistic Fair!
Here's what you'll find:
Psychic readers, astrologers, and Tarot readers
Vibrational healers, energy healers, and chakra balancing
Crystals - LOTS of crystals. 10 tables loaded with crystals!
Beautiful jewelry and clothing
Spiritual art
Holistic healing products
Door prizes
And of course ME!
I'll have the Omnidimensional Oracles book available for you to purchase, and I'll even personally autograph it for you. And I'll be doing readings with the Omnidimensional Oracles cards.
All my CDs - The Interdimensional 12 Strand DNA Activation, Akashic Wisdom Retrieval, DNA Re-encoding, and Manifesting Through the Chakras - will be at Fair Special discounted sale prices.
Saturday October 1, 2016 - 10:00 am to 5:00 pm
Best Western Plus Convention Center
2300 Market St., Mount Vernon, WA 98273
F-R-E-E Admission
---
Now available in print!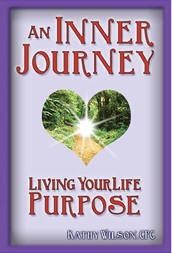 You were born into this world for a purpose. You have important work to do - work that only you can do to be of the greatest good and highest service. This work is your life purpose.
NOW!! After years of being available only as a Kindle ebook, once again An Inner Journey: Living Your Life Purpose is available in print paperback!
If you're not familiar with this work, it's the 12-part program that guides you step by step to remember and to easily and effectively integrate it into your life.
The book is chock full of simple, fun, yet powerful exercises that illuminate your life purpose and then guide and support you to truly live your highest purpose. Examples are:
The Job from Hell
Walking Through Time
Your Fabulous Career
Your Most Grande Failure
Asking for Support: The Fine Art of Delegation
"Shoulding" All Over Yourself
Chapter subjects include remembering your life purpose, personal boundaries, overcoming fear, creating support systems, plugging your energy leaks, and much more.